Dark Fiber
ACCESS OUR HYPERSCALE NETWORK, OR BUILD YOUR OWN, IN MONTREAL, TORONTO AND BEYOND
Discover more
We connect you to the most critical interconnection sites, cloud onramps and hyper-scale datacenters in these markets, on either dark fiber or lit solutions. We also design, construct and manage custom-built fiber networks to your datacenter, digital campus or office location - within the metro or between metro regions.
Our Edge
Accessibility: Access all critical internet traffic gateways, large datacenters and enterprises

Fully Customizable: Customize the network to support your most mission critical applications

Privacy and Security: Reach these locations on a private and secure network, not the public internet

Consultative approach – Engage with our network designers and engineers, as well as our business planning team to match your needs with an optimized network solution

State-of-the Art, brand new, high-count fiber network

"Eco-System" of leading interconnection sites, Cloud OnRamps, Peering Points and hyperscale datacenters
Our Network
We offer our customers a hyperscale dark fiber network in the Montreal and Toronto Metro Markets connecting 22 leading datacenter and interconnection sites.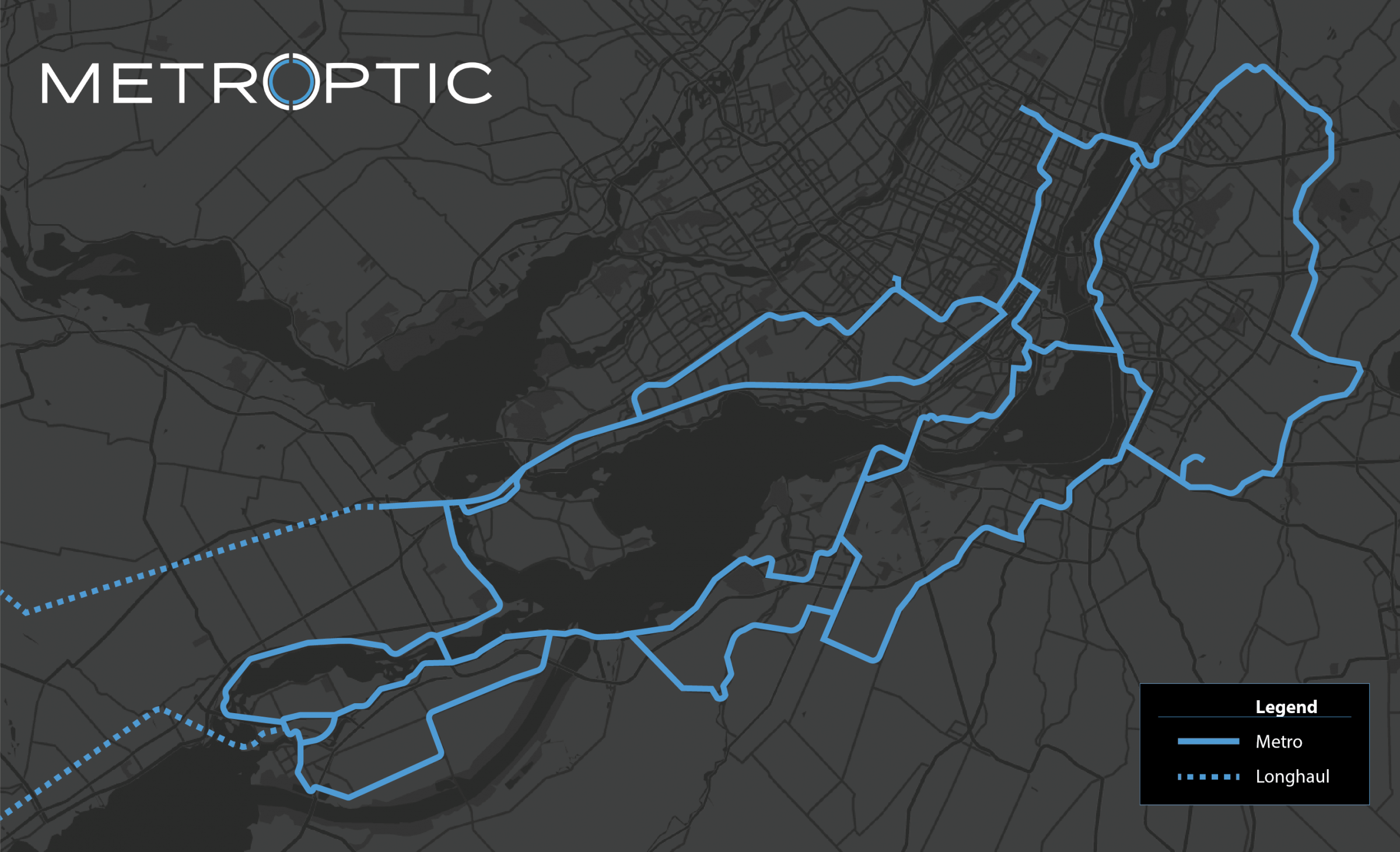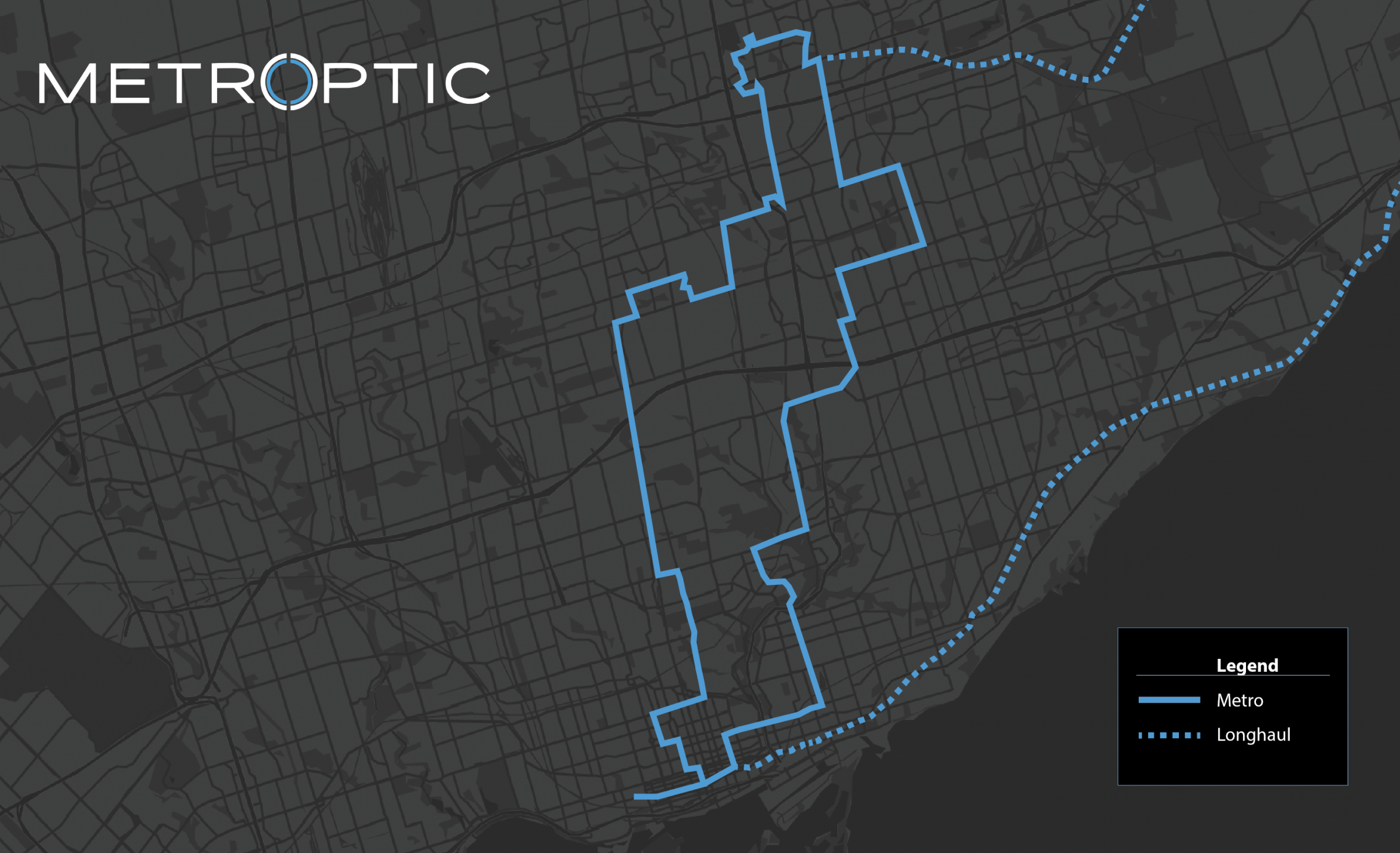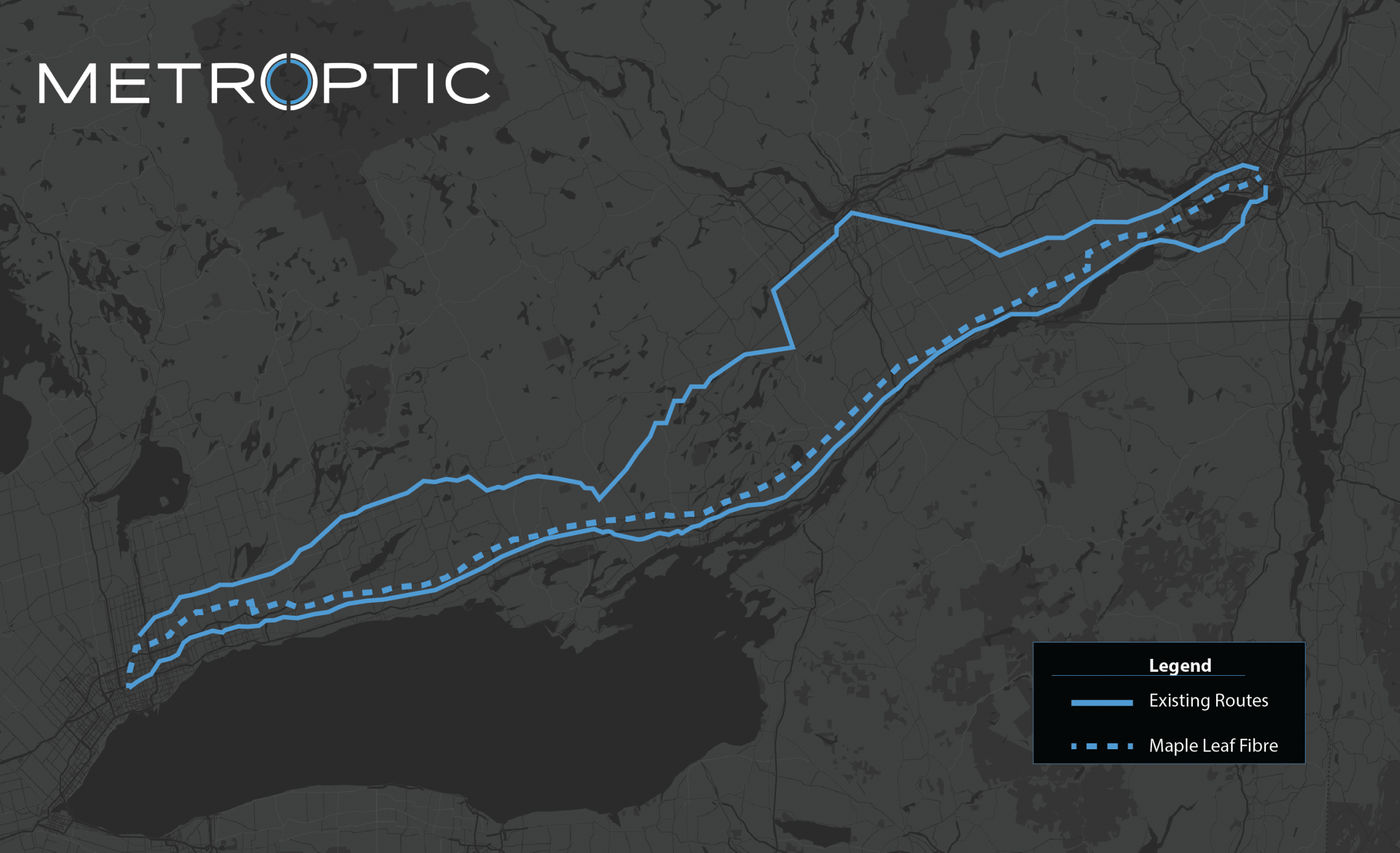 Our Customers
Global Cloud service providers
Telecom carriers
Government agencies
Fortune-1000 companies
Rapidly growing digital service and content providers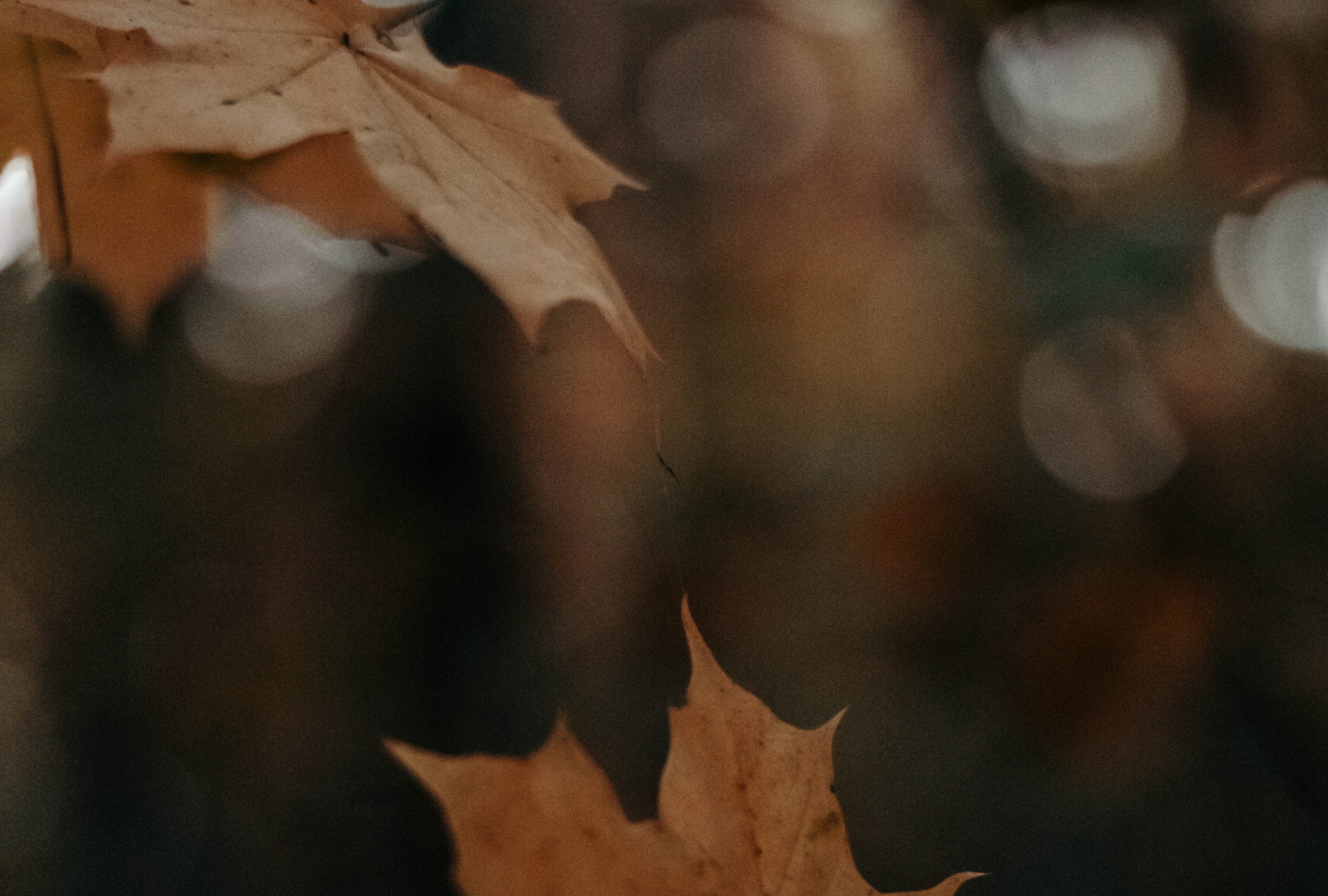 Case Study: Maple Leaf Fiber (Montreal - Kingston - Toronto)
High performance & capacity fiber path on Canada's Information Super Highway owned & developed by Metro Optic, Crosslake Fibre & Kingston Utilities
Learn more

The yin to our yang
Our Lit services provide the highest quality connectivity options across Canada and to a network of global hubs.
Learn more